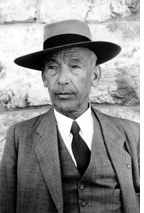 In 1900 a very deft, and conscientious man, who was a master at his craft, established a manufacturing company for watchcases. His name was Jules Breguet-Bréting.
In 1906 he invited both his sons Bernard and André to join his firm. Upon the death of its founder, the company, which was in good hands, remained in the limelight under the new name of "Les Fils de Jules Breguet-Bréting" (The Sons of Jules Breguet-Bréting). Watchcases made of oxidised steel as well as special designs launched by the company were in vogue then. The increase in production was such that the plant located at the Route de Boujean had become too small. The partners built a spacious and modern factory in 1911 at No. 6 Rue Feldeck.
Gold-plated cases became extremely fashionable after WWI, and, as a result, the gold plate department was then especially studied and developed. The efforts made were successful. In the past years, the company has actually achieved worldwide recognition for the superior quality of its galvanic gold plating.
Nowadays, very few pocket watchcases are being manufactured. These have been replaced by stainless steel, or chromium- or gold-plated white metal cases for wristwatches. The company has created a vast collection of designs, always renewed, ranging from the small 5" case to large items for chronographs, including fancy cases and the classic watertight cases with thread. Producing only top quality items has always been its principle, which has ensured the company a large and faithful customer base.
During hard times in 1929, Management established a new department focusing on the production of metal and wooden letters. This business area, which initially started on a small scale, has now reached considerable development. Today as in times past, the company's principles remain unchanged: to manufacture high quality products, whilst keeping up with modern developments and providing its customers with the best level of service.